Woho, a photography section!

Thought I kick-start this section by sharing some photos by my favorite photographer!
I love to sit and just look around at photographies. Finding new photographers I like and read about them, their thoughts about their photos, what cameras and techniques they use etc. Nick Brandt is a photographer I discovered about a year ago. Besides being a photographer, he has directed a lot of music videos (two of them are Michael Jacksons "Earth song" and"Childhood"). But for me, it's not about the music videos. It's about his amazing photos, mostly from his exhibition "On This Earth A Shadow Falls".
Every time I see them, they take my breath away, so much that I really don't know what to say about them. They're simply amazing. Some may think that it's just photographies of animals, but for me, they are so much more than that. There is so much emotion in these photos, so many different emotions... In a way, I feel calm and happy when I see these photographies. It makes me feel good to see these animals being free, living in the environment they should live, and not being trapped in zoo's. It makes me feel like they're home, like they wouldn't want to be anywhere else.
But at the same time, the photographies with the humans kind off make me feel unease. Might have something to do with the name of the exhibition... Like the humans are the shadows that fall on this earth (Okay, getting a little to deep now, haha).
I've been trying to find some of these photographies as posters to hang in my room, but it's harder than I thought... But some day I'm going to have them, have a picture of a majestic lion and a powerful, amazing elephant hanging over my bed

So what do you guys think about his photographies? Do you like it or not? If you do, have any favorites?
Here are some of the photos (took them from google):

" />

" />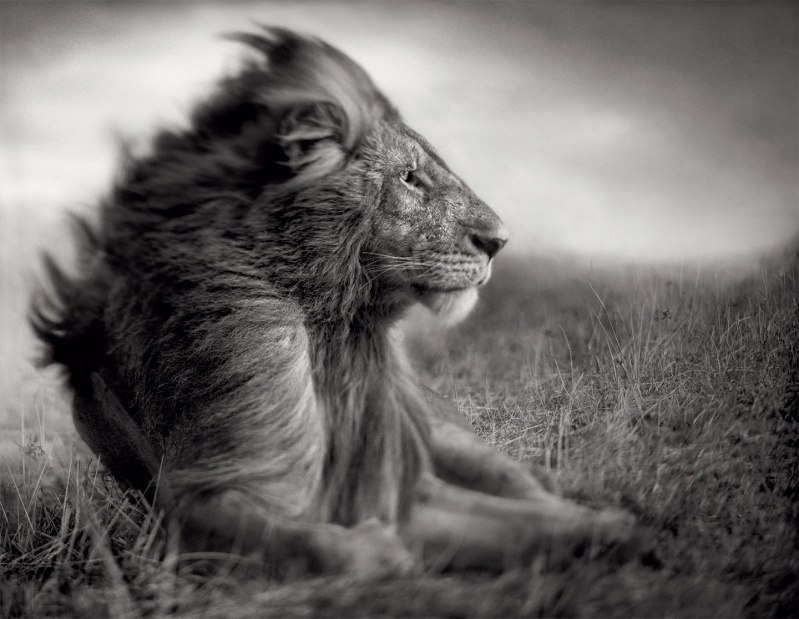 " />

" />
" />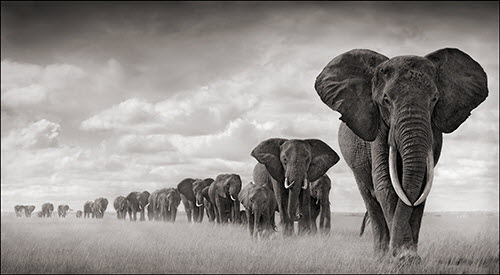 " />